Blog of the Week: Stock Picks Bob's Advice
November 7, 2005 Tennant Co. (TNC)
Hello Friends! Thanks so much for stopping by and visiting my blog,
Stock Picks Bob's Advice
. As always, please remember that I am an amateur investor, so please remember to consult with your professional investment advisors prior to making any investment decisions based on information on this website.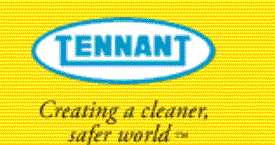 As I work through the process of finding new stock market investment ideas, I first like to look through the lists of stocks that are showing strong upward momentum. In practice this means checking the lists of top percentage gainers for the day!
Reviewing the
list of top % gainers on the NYSE
today, I came across Tennant (TNC) which appears to fit my idea of a good idea for an investment! As I write, TNC is trading at $47.85, up $2.50 on the day or 5.51%. I do not own any shares or options on this stock...
Link